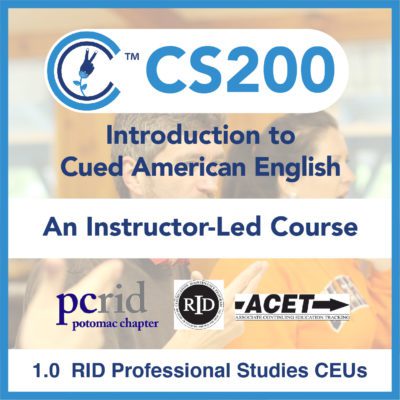 Learn to cue with Cue College in a 5 week course that teaches the basics of Cued Speech for American English.
Class Description
CS200 – Introduction to Cued American English includes 10 sessions over 5 weeks with digital access to the CS100 online curriculum and weekly video assignments for feedback on expressive cueing skills.
Class Schedule
Classes will be held from 5 to 6 pm MST on Tuesday and Thursdays from September 15 to October 15.
About the Instructor: Aaron Rose, M.S.D.E.
Aaron grew up with Cued Speech as his primary mode of access and co-founded the CLEAR (Cuers for Leadership, Education, Advocacy, and Resources) program. He has presented at multiple professional conferences and educational institutions including ASHA, EHDI, Hands & Voices and taught multiple workshops on Cued American English.
In addition to his role as Marketing and Outreach Coordinator for the Marion Downs Center, Aaron also serves as program administrator of Cue College.