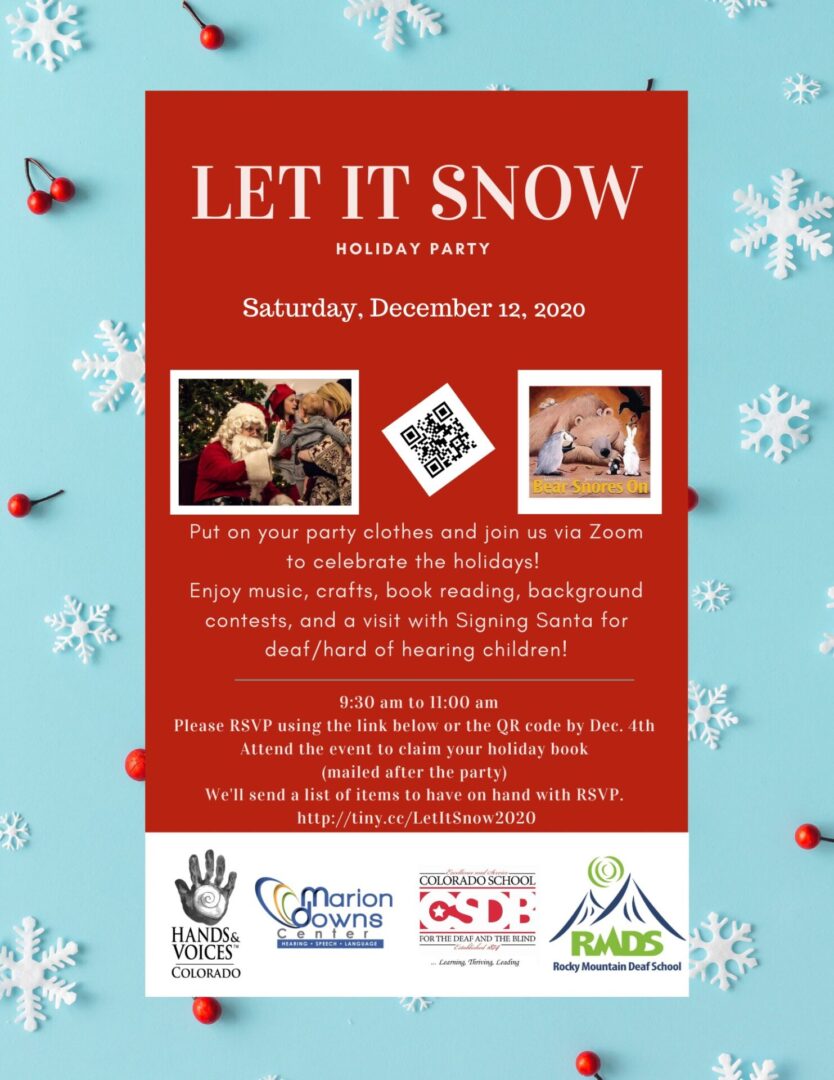 Join Colorado Hands & Voices, Colorado School for the Deaf and Blind, Marion Downs Center, and Rocky Mountain Deaf School in celebrating the holidays during our virtual holiday party.
Put on your party clothes and join us via Zoom. Enjoy music, crafts, book readings, background contests, and a visit with Signing Santa for deaf and hard of hearing children.
Please RSVP using the link below. Attend the event to claim your holiday book, which will be mailed AFTER the party.
We'll send a list of items to have on hand with your RSVP.