Supporting Individuals and Families With
Hearing or Communication Challenges
A nonprofit "Center of Excellence," developing and providing hearing, speech/language, and early literacy services and programs.
At the Marion Downs Center, we value comprehensive service, individual attention, family engagement,
evidence-based solutions and a wellness approach to hearing and communication challenges.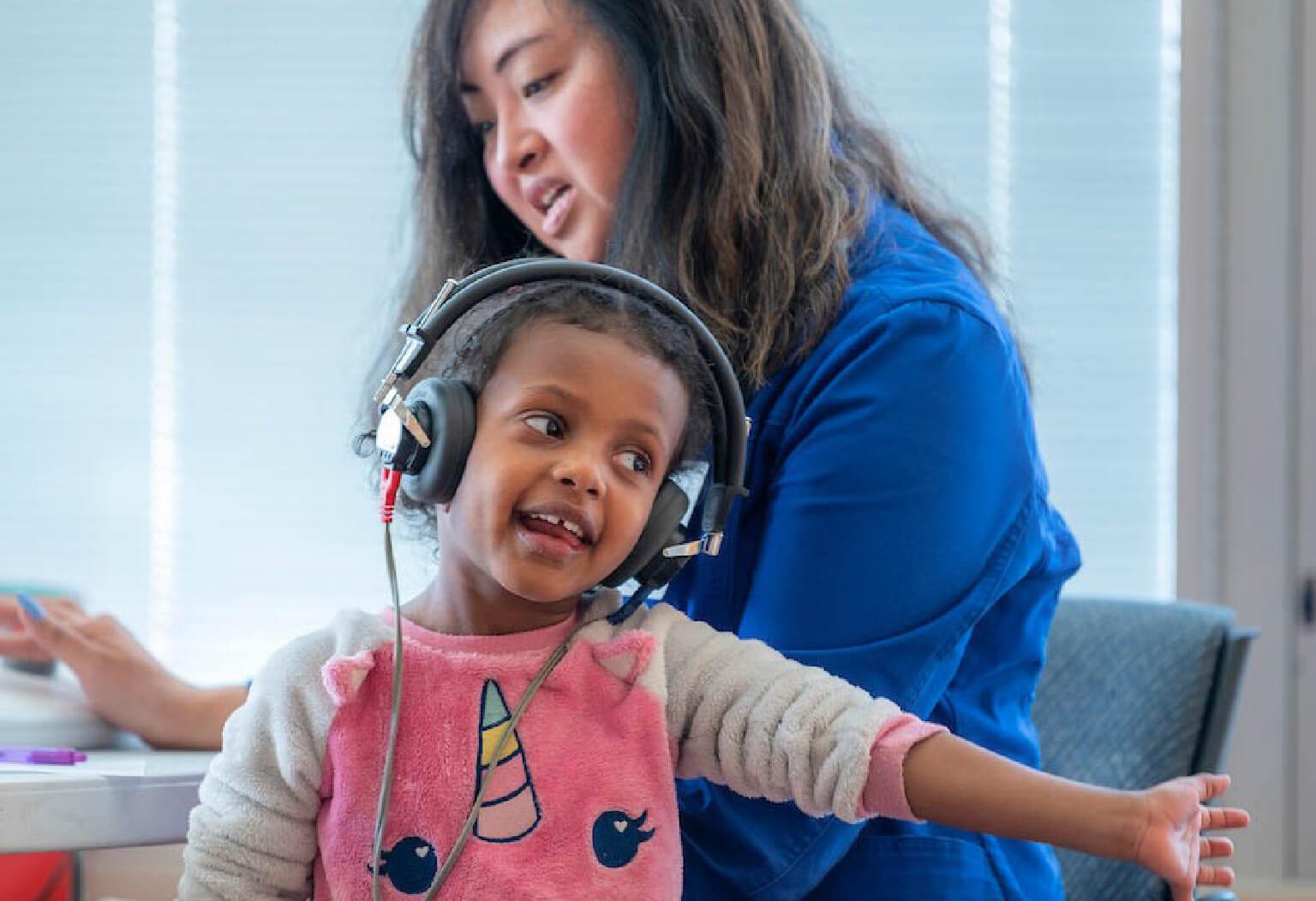 Did you know that if you listen to devices with volumes that are too loud for too long and too often, you could experienced noise-induced hearing loss (NIHL)?Children today are dealing with an increase in the use of remote learning and may be exposed to excessive noise through their earbuds or headphones.There are ways to…
Read More

→
Sign up for our monthly eNews - Sound Off!