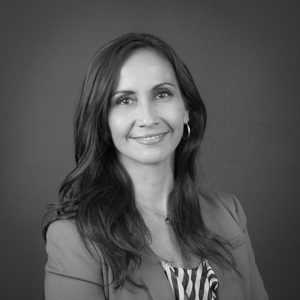 Join us in welcoming Erica McKiever to the Marion Downs Center team! Erica is the KidScreen Coordinator and screening team member at the Marion Downs Center. She is a Licensed Professional Counselor (LPC) and Certified Art Therapist by trade with a Master of Arts degree in Expressive Therapies.
After 12 years working as a mental health professional within medical, mental health, and managed care settings, Erica joined the Newborn Hearing Screening Program at the Colorado Department of Public Health and Environment as the program coordinator and subsequently, as the program supervisor. It was there that she developed her knowledge and experience with hearing screening and the systems necessary to help families benefit from early intervention. 
Erica also served as the State's EHDI (Early Hearing, Detection & Intervention) Coordinator and managed two federal program grants which included the development and maintenance of the state database system for tracking newborn hearing screening and follow-up. 
Erica is excited to expand her knowledge of hearing, vision, and speech screening for young children as part of the service continuum in helping families obtain the services needed for their children.