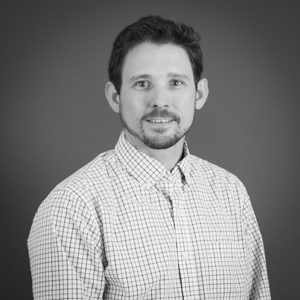 Aaron Rose, M.S.D.E., has been with the Marion Downs Center since March 2020 in the role of Marketing and Outreach Coordinator.
Aaron earned his Masters of Science in Deaf Education from Washington University School of Medicine in 2010 and spent three years teaching deaf and hard of hearing students in Aurora Public Schools. After his daughter was born, Aaron switched gears, diving into media production and outreach for non-profit organizations focusing on Cued Speech and cued language services.
From coordinating our first ever Legacy Livestream to overhauling our website, Aaron has been busy behind the scenes capturing stories and sharing them with our community. He also continues to support our programs and aspires to see more inclusive outdoor opportunities for deaf and hard of hearing teens in Colorado.
In addition to spending time with his family outdoors, Aaron enjoys landscape photography, splitboarding in the Colorado backcountry, and working on home improvement projects.