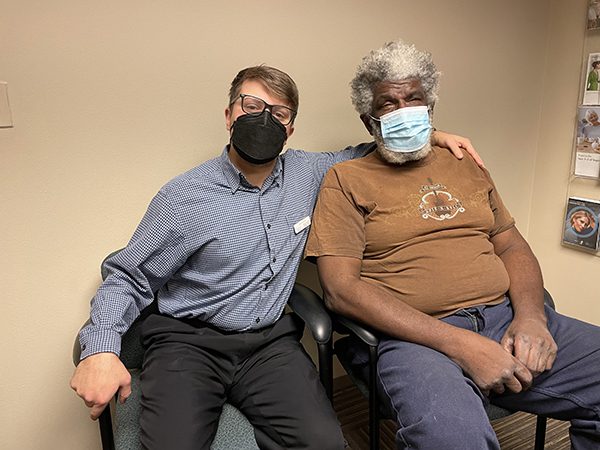 Marcel reported difficulties with hearing in noisy environments and even one-on-one with individuals. After a referral to the Marion Downs Center, Dr. Caleb Kronen met with Marcel for a hearing aid evaluation.
When Marcel heard sounds for the first time through the hearing aids, he began to shed tears of happiness and expressed gratitude in being able to hear better again. Since Marcel received his new hearing aids, Dr. Kronen has assisted him numerous times in troubleshooting common issues and adjusted his hearing aids as needed.
Notice someone struggling in noisy environments? Refer them to the Marion Downs Center!