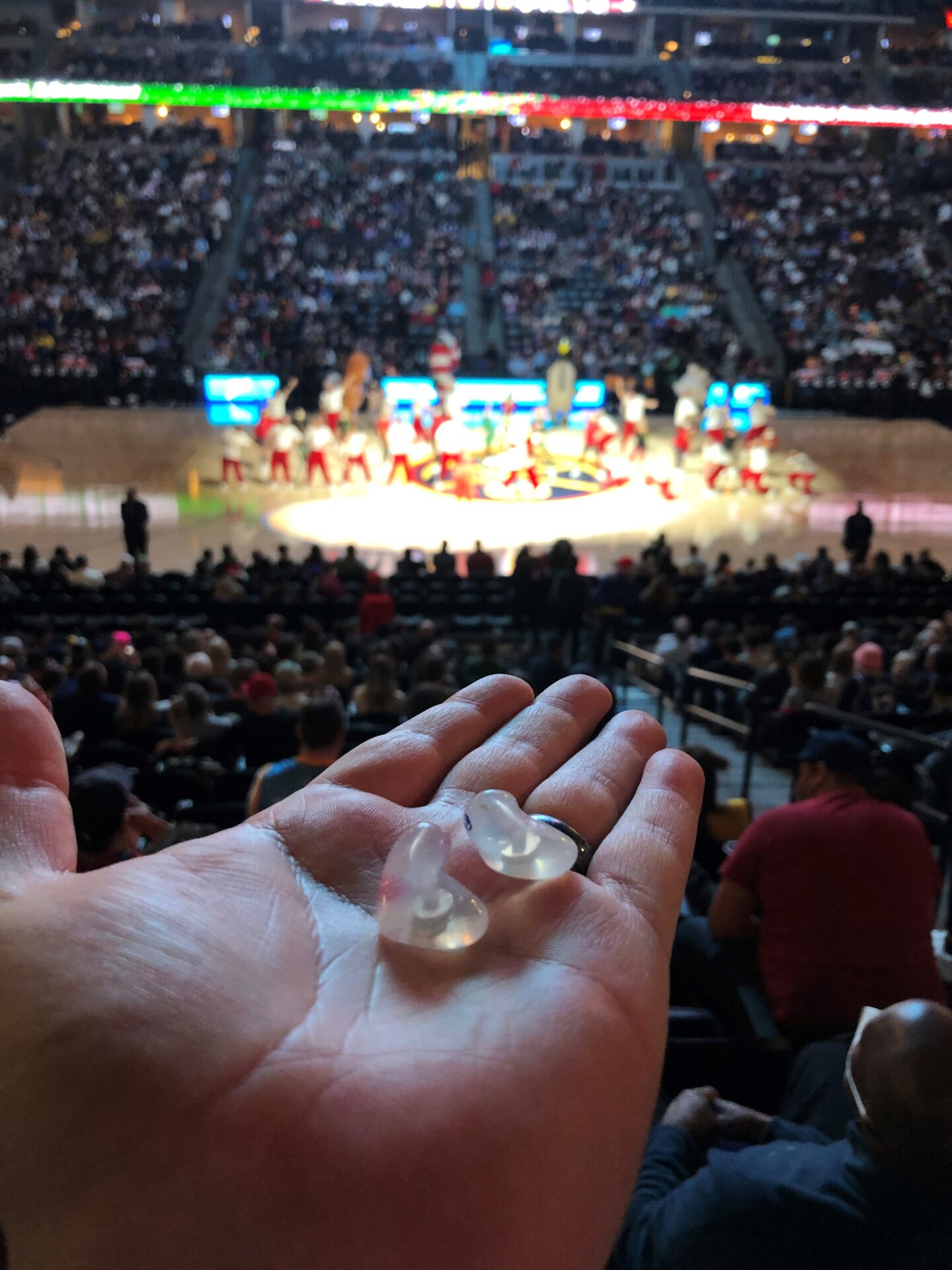 Did you know that at a typical college or professional basketball game, noise can get as loud as 115 decibels or more? Individuals risk noise-induced hearing loss when exposed to noises upwards of 110 decibels for more than 2 minutes.
For the Denver Nuggets basketball game, Dr. Caleb Kronen brought his Phonak Serenity custom-fit silicone filtered ear plugs to make it more comfortable and safer for his ears.
Individuals can get their own custom-fit plugs for different types of activities from music concerts to motorsports and more. Contact the Marion Downs Center to schedule your custom ear plug appointment!