Marion Downs Center – A Non-Profit Organization
The MDC provides services, resources, and education to meet the needs of individuals who are deaf, hard-of-hearing or communicatively challenged, their families, and the professionals who work with them. We are dedicated to providing high level compassionate care to individuals and families of all ages and all cultural and economic backgrounds.
Donations are Tax-Deductible!
The Marion Downs Center is a nonprofit organization with 501(c)(3) status with the IRS. Monitory donations, property donations and donations of goods are tax-deductible.
If you would like to support the Marion Downs Center in a different way, please view our donation opportunities below. 
Colorado Child Care Tax Credit (CCTC)
In addition, donations designated by the donor for use in our Early Learning Literacy Outreach (ELLO) Program are eligible for the Colorado Child Care Tax Credit (CCTC). The CCTC provides a tax credit against a taxpayer's Colorado state income tax. The credit equals 50 % of the amount of a contribution made to the MDC between $250 and $100,000 annually.
Why Give to the Marion Downs Center?
The Marion Downs Center depends on donations and fundraising to provide comprehensive, specialized care to individuals who depend on our services. We provide essential safety net services and technology to our community in need that is not offered elsewhere. Community support through donations provides the resources for us to improve the quality of life for individuals every day!
Every Donation is Meaningful!
Every Donation is Meaningful!
$25 provides hearing aid batteries
$35 helps provide for hearing aid supplies
$50 provides a child with a hearing, speech, vision, & developmental screen
$75 provides a speech therapy session for a child
$100 provides a comprehensive hearing evaluation
$150 provides custom hearing protection
$250 provides an assistive listening device
$300 repairs a hearing aid
$750 provides a new or reconditioned hearing aid
$1000 provides a scholarship to one Marion's Way preschooler
$2500 helps to provide hearing test equipment
Types of Donations Accepted
Our programs are dependent on your support, including in-kind donations. We accept the following items: 
Art and Crafts, Books, & School Supplies
Used Hearing Aids & Assistive Devices
Financial Stocks
Cars and Boats
Support Marion Downs Center via AmazonSmile
Did you know that you can support the Marion Downs Center by using AmazonSmile? It is a simple and automatic way for you to contribute every time you shop at no cost to you.
Go to smile.amazon.com (instead of Amazon.com), select the Marion Downs Center as your charitable organization, and the AmazonSmile Foundation will donate 0.5% of the purchase price from your eligible AmazonSmile purchases.
Please consider giving your Amazon purchases the power to be a win for both you and the Marion Downs Center. Thank you for your contribution!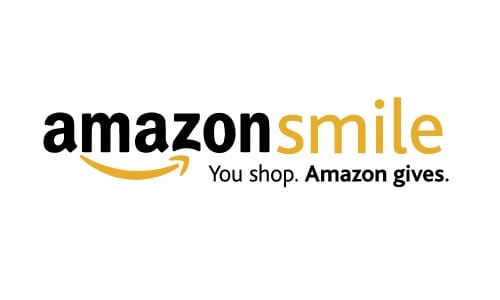 Marion's Way Preschool 2019
Service Event with the Colorado Symphony
"The Marion Downs Center is great! They are the first place to really help me with my hearing in 55+ years". - J.W.
"Thank you for all your help at a less than optimal time in my life! Fitting hearing aids post surgery was a bit crazy, but we succeeded! Your expertise in Audiology has not only improved my hearing remarkably, but very importantly, my quality of life. I thank you, as do the people with whom I come in contact, as I can now hear what they're saying the first time! What a concept! You are a true expert in your field, and a very pleasant person with whom to work." - C Carroll
"The staff and curriculum at Marion's Way use best practices for educating the DHH as well as doing research on ways for continuous improvement. They held classes for the parents to teach us skills techniques, and approaches to use at home and in the community. The information we learned is invaluable and Connor's language, social skills, and communication showed significant improvement." - Annie Mason
"Chase has attended Marion's Way Preschool two summers in a row. He continues to make huge strides in his education, has now been mainstreamed in public kindergarten and doing very well. Without the support, guidance and expertise from Marion's Way, Chase would not be where he is today! Today, Chase is a typical, happy, smart outgoing and socially curious 5 year old who just happens to be hard of hearing." - Cynthia Monson
"My daughter is learning her letters and her numbers in the Early Language Literacy Program. She also knows her colors. She is very happy taking the class and her English is getting better like her older brothers, who also participated in the program and are now fluent in English and in elementary school. She is learning to get along with other children, it is a big help for us. She watches her brothers do homework and wants to do some too. It is a big help. We are very happy you can do this." - Father of an Early Language Literacy Program Participant
"I was born with Shpritzen Syndrome and gradually my hearing kept getting worse. I had trouble understanding what was on the TV, hearing the doorbell, and other everyday things most people take for granted. It was a true miracle that Marion Downs granted me a gift of hearing aids. I totally love them and everything seems like a new world. They helped give me a new life!" - April Kauffmann
"I have had my hearing aids for a month now and can't believe how life-changing the ability to hear so clearly is," I don't have to have the TV loudly blaring. I don't have to always ask people to repeat what they have said. I have lived in such a muted world for so long and now I can hear birds, crickets, and my kids talking clearly to me." - Gayla Greenfield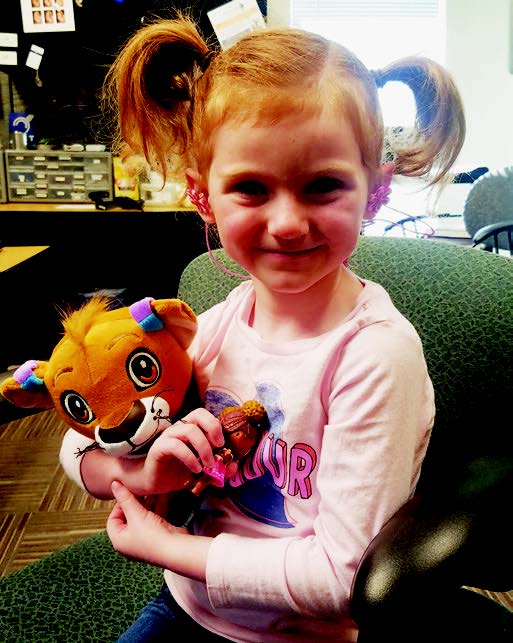 Christina is a thoughtful and kindhearted 5-year-old who struggled to understand speech in everyday life and in school. MDC audiologists diagnosed her mild hearing loss at the age of 4 and fit her pink hearing aids shortly after.
Through the Marion's Way Preschool program, Christina and her family implemented strategies to help Christina maximize her auditory, speech, and literacy skills. Christina is now using a Roger system to improve hearing access in background noise and is thriving at home and school. Her speech and language development continues to improve by leaps and bounds. She is bright, compassionate, and loving to all and is a huge Rockies fan. Your support helps children like Christina grow to their full potential!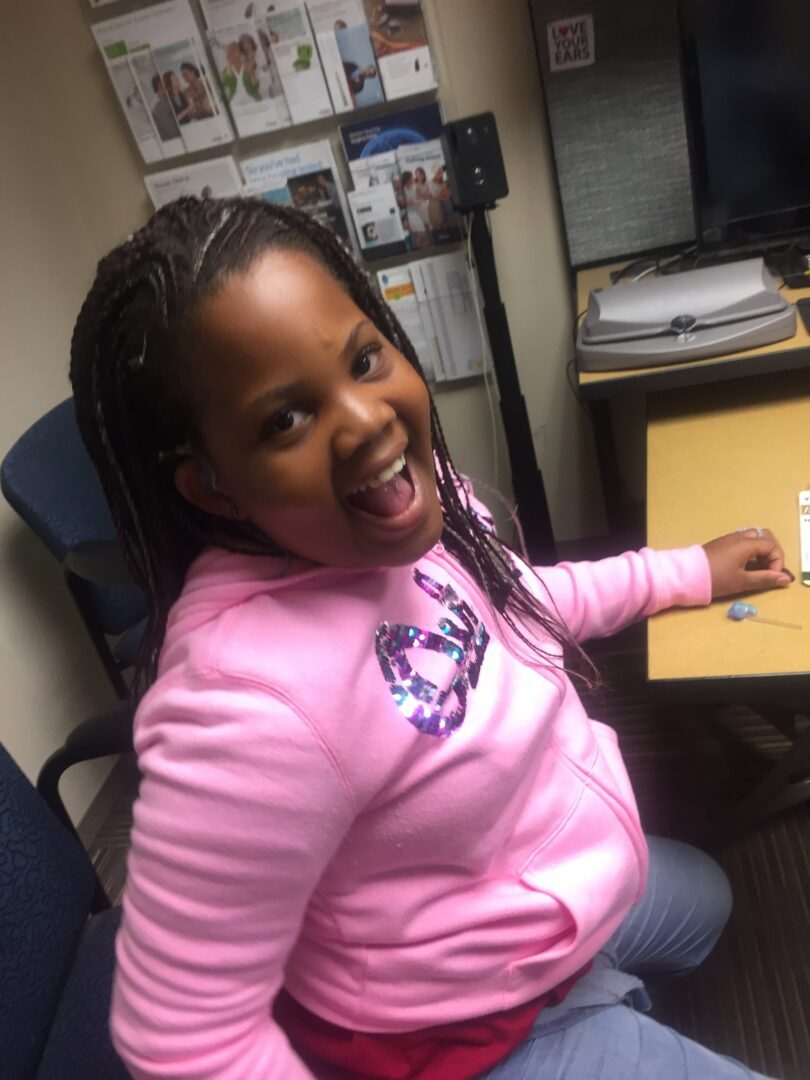 Chimie was 6 years old with bilateral severe-profound hearing loss when she began receiving audiology and speech services from the Marion Downs Center. Her hearing aids were not programmed to meet her needs; she had little interest in communication and it was challenging to keep her attention. According to her father, "The improvement in Chimie's communication and behavior is life changing. You have been a strong advocate for her needs and taught us the strategies we needed to ensure her success. We will be forever grateful."
Equipped with bilateral hearing aids, "sugar plum" sparkle earmolds, an FM system, and strategies to optimize her auditory, speech, and literacy skills, Chimie is exceeding expectations at home and in school.