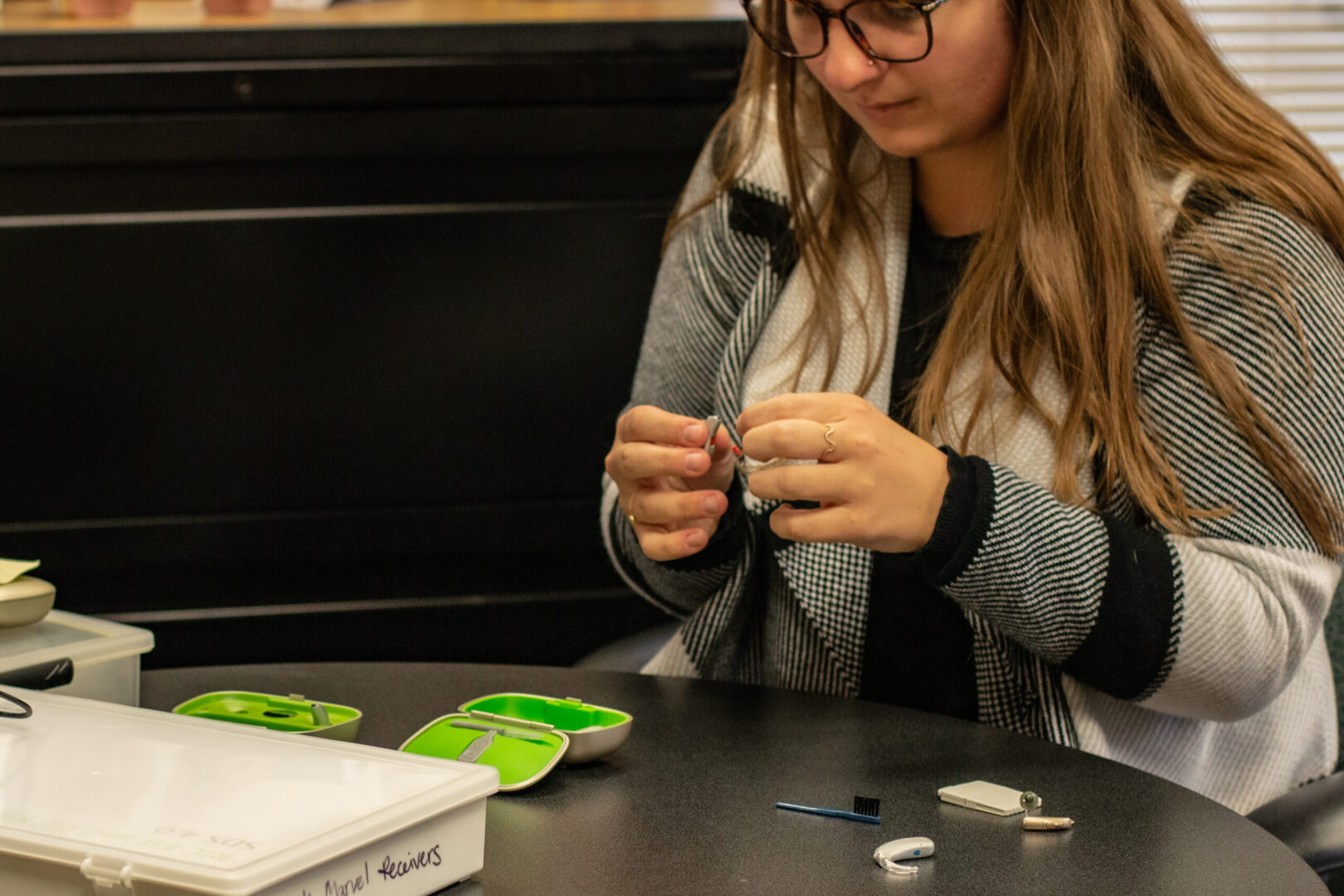 During the month of May, we are offering hearing aid checks and in-warranty hearing aid repairs at no charge so individuals with hearing loss can have easy access to technology support as part of our Hearing Aid REFRESH program.
The hearing aids could have been dispensed by any provider. We will verify warranty information with manufacturers when necessary.
Hearing Aid Refresh – A Clean and Check Program
Visual inspection – Prior to any service we will perform a visual
inspection of each hearing aid, take a photo of each hearing aid, and will
note any existing physical issues (e.g. cracked casing). WE ARE NOT
RESPONSIBLE FOR PRE-EXISTING PROBLEMS WITH A GIVEN
HEARING AID.

Listening check – We will perform an initial hearing aid listening check to
determine the function of the hearing aid. A second listening check will be
performed following any service to ensure equal or improved hearing aid
function.

Microphone cleaning – We will carefully clean all microphones on your hearing aids to remove debris and will
replace microphone covers as needed.

Wax cleaning – Custom earmolds, Receiver-in-the-Canal (RIC) receivers (speakers) and custom In-the-Ear (ITE) hearing aids can become clogged with earwax. We will clean wax from these types of devices.

Earmold tubing change (FEE: $15 one earmold/$25 two earmolds) – Custom earmold tubing can become hard and brittle over time, affecting comfort and sound quality. We can change the tubing on any style and material of custom earmold as needed.

Hearing aid firmware check – Since hearing aids are mini-computers, we can check your hearing aids for new firmware and run any necessary updates.

Hearing aid repairs – If your hearing aid needs a minor repair, such as a new receiver (speaker), this can be provided with the cleaning. If the hearing aids are OUT OF WARRANTY, there will be a charge associated
with the repair.

Batteries – We will thoroughly clean the battery compartment and can replace a battery door if broken (there may be a charge if out of warranty). Hearing aid batteries are also available for purchase.

Hearing aid cleaning and ear care products – We can provide a variety of hearing aid cleaning and ear care products. These may include items such as hearing aid cleaning tools, earwax removal drops, Oto-Ease (lightweight lubricant to make hearing aid or earmold insertion easier), and Miracell (natural soothing anti-itch oil designed for ears). There is a charge for these items.