Campus Connections: Get Set Up for Success After High School
A Transition Program for Deaf and Hard of Hearing Teens Seeking Post-Secondary Education or On-The-Job Training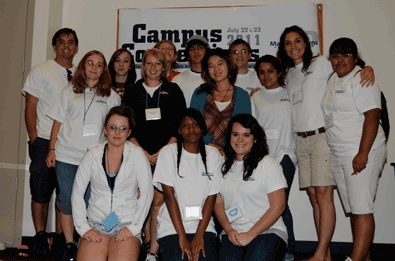 Many high school students with hearing loss struggle with college or post-secondary training. They may not know how to access services or are aware of their rights and experience social isolation.
For over a decade, Campus Connections has taught deaf and hard of hearing teenagers to:
navigate the college application system
request and receive services needed
Learn about different accommodations and technologies inside and outside of the classroom.
Meet and interact with DHH Adults with diverse experiences in post-secondary settings.
Experience life on a real college campus.
Campus Connections also prepares parents and family members/guardians in giving effective support as DHH teenagers navigate through their journey into adulthood.
After a 2 year hiatus, our next Campus Connections event is tentatively planned for April 2022. Stay tuned for more information or fill out the contact form below to get updates through email.
Campus Connections Updates
Sign up for Campus Connections updates