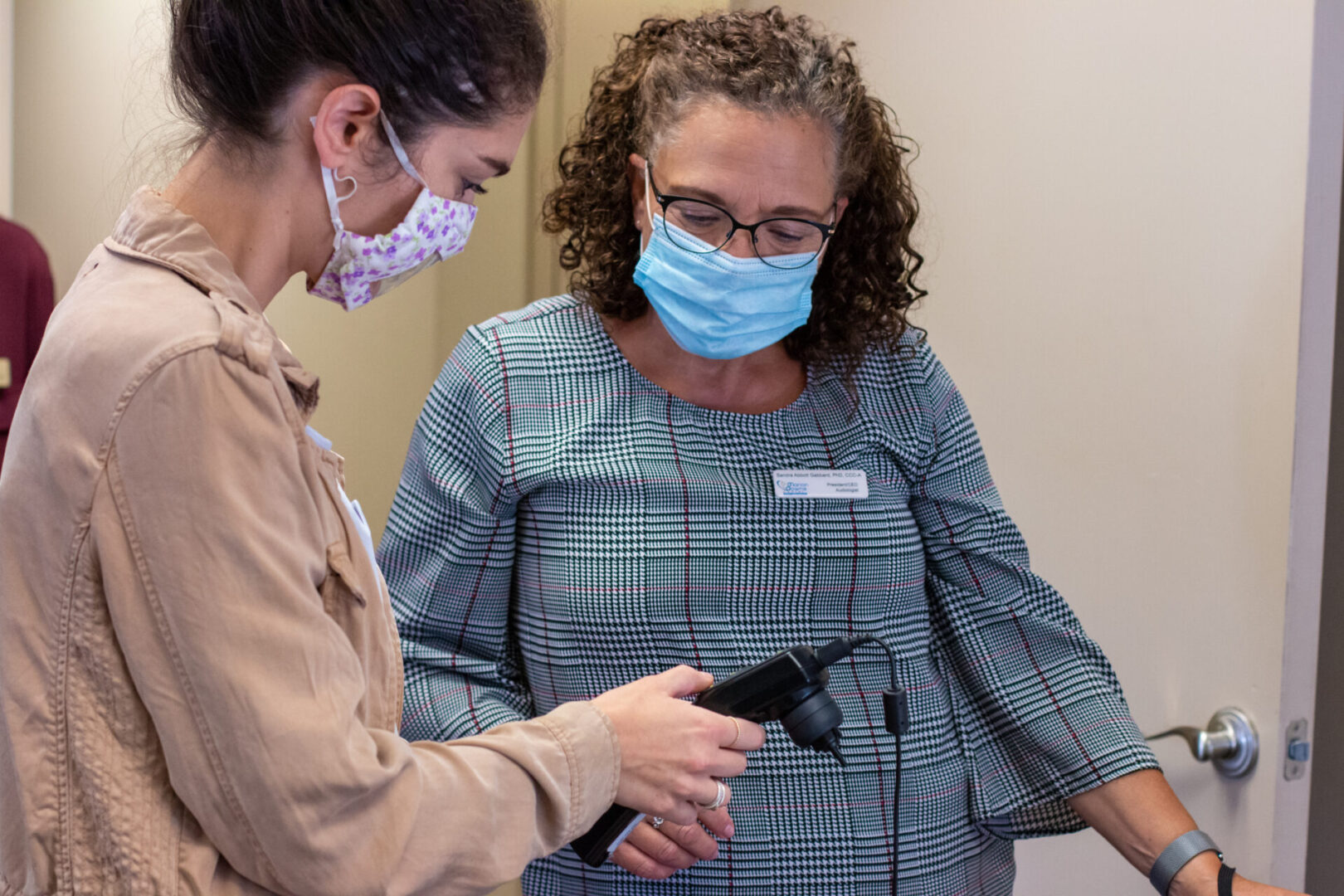 Executive Order D 2020 138 is a mandatory statewide mask order in effect for 30 days from July 16, 2020 and has been extended to September 13 by Governor Polis.
This executive order requires people in Colorado who are 11 years and older to cover their nose and mouth when entering or moving within any public indoor space or while using or waiting to use public or non-personal transportation services. Learn more about Executive Order D 2020 138 Here.
Executive Order D 2020 138 also includes an amendment that includes an exemption for people with hearing loss engaged in communication.
The Marion Downs Center believes that wearing face masks is an important way to help reduce the risk of viral transmission and we require all individuals in our building to wear face masks when social distancing cannot be maintained. We encourage everyone to wear face masks in public, even if they have hearing loss, to help minimize the spread of the SARS-CoV-2 virus.
We understand that there may be challenges with wearing face masks, particularly the negative impact on speech perception. (Goldin, Weinstein, and Shiman, 2020). There are ways to optimize communication, whether through window face masks or through technology.
You may purchase our window face masks here or learn about apps for communication here.