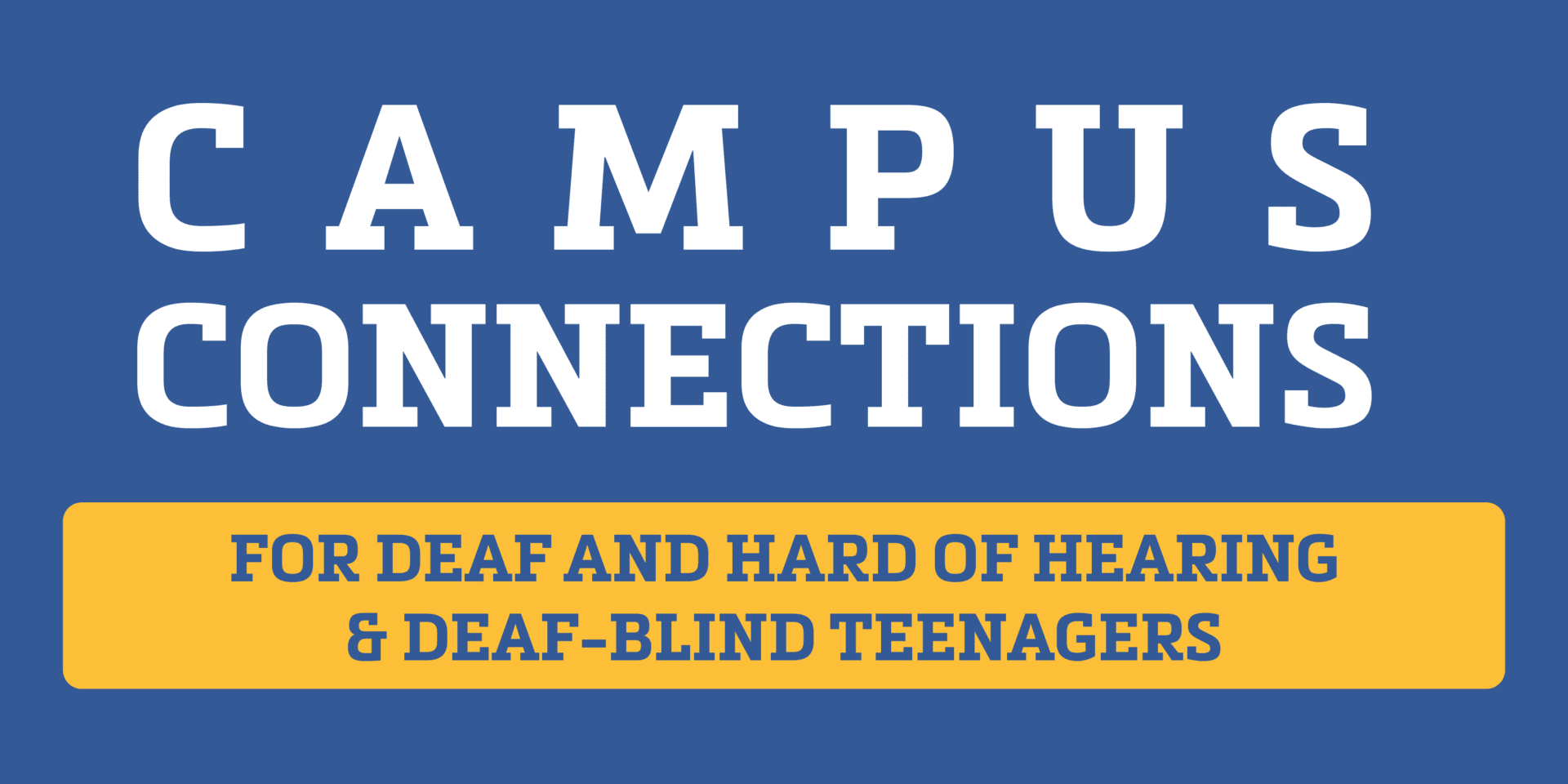 Campus Connections 2023 is a  three-day college preparation program focusing on personal growth and self-reliance for high school students who are deaf or hard-of-hearing, and interested in furthering their education after high school. Twenty campers will be chosen to participate on a first come first serve basis.
Applications are due by May 1st. Full tuition are due by May 25th, 2023. Scholarships are awarded on a first come-first served basis.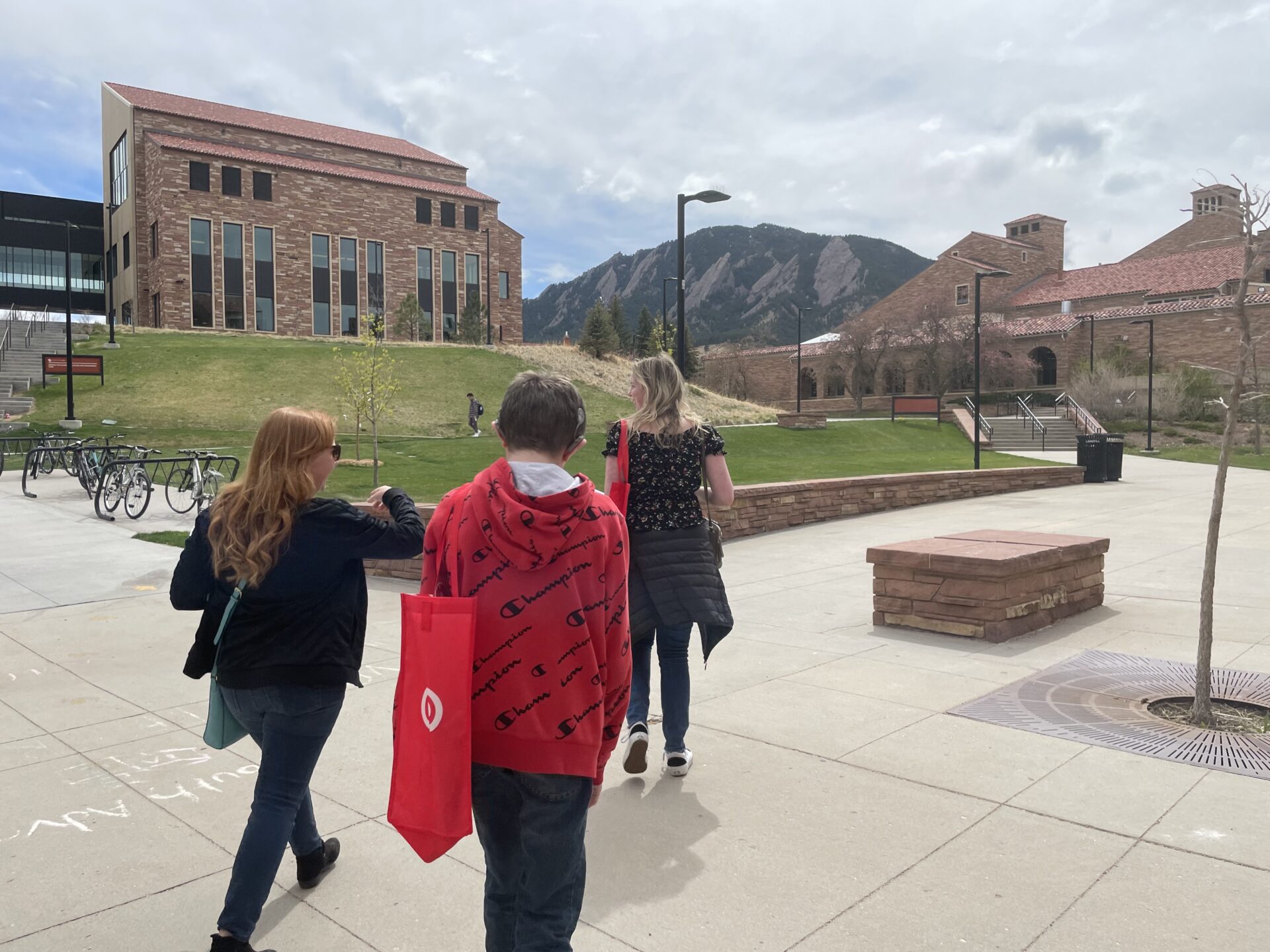 At Campus Connections, you will:
Get a taste of life on a college campus
Make friends from all over the country
Learn strategies to maximize your educational experience
Explore options for postsecondary education (Community College, University, trade school)
Increase your understanding of how college departments and the system works
Experience an accessible college dorm room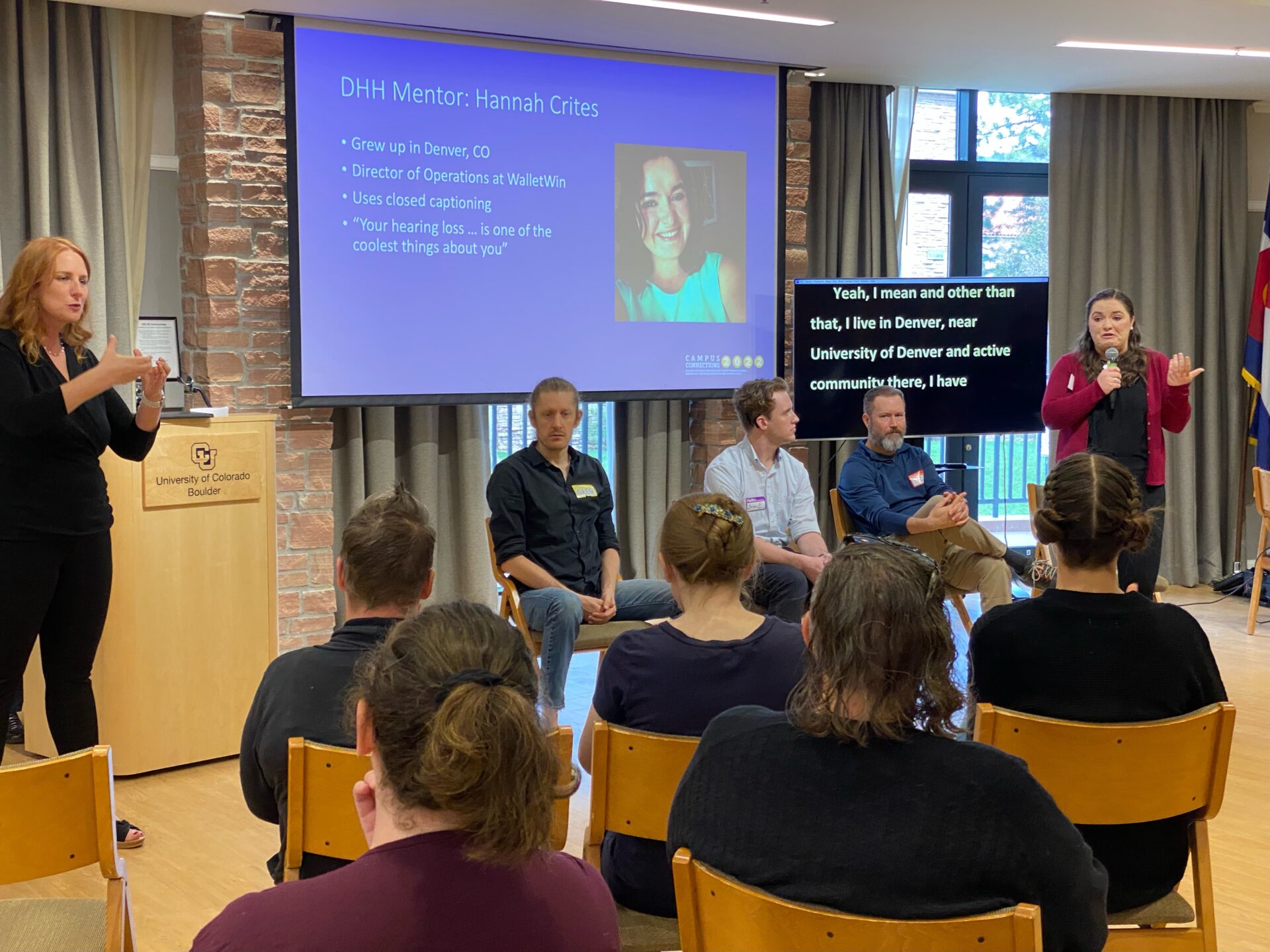 Camp Activities May Include:
Community resources workshop
Assistive Listening Device demonstration
Campus scavenger hunt
"C4C" dining experience
"The Rec" Center activities
Socializing with other teens
Parent Involvement
Parents will be offered a workshop and "Round-Table Discussion" to learn strategies on supporting their teenagers in making a successful transition from high school to college. They will have the opportunity to ask questions about Financial Aid and the process of setting up classroom and dorm accommodations. Parents will be invited to the Campus Connections Closing Ceremonies on Saturday June 10, 2023 to hear about what their teenager learned during the program.
Campers will be selected and notified of camp acceptance on a first come, first serve basis. Teens from out-of-state who need to plan travel arrangements will receive an acceptance letter within seven business days of applying. Once selected, Campers will receive a complete packet of information with the agenda, packing list, maps, and a list of expectations.
Camper Selection Criteria:
Must be entering 10th, 11th, or 12th grade as of Fall 2023 or graduating from high school as of Spring 2023
Demonstrates motivation to attend and successfully complete education beyond high school
In good academic standing at school
Shows a balance of academic and extracurricular pursuits
Campus Connections Updates
Sign up for Campus Connections updates
OUT OF STATE CAMPERS
We encourage teenagers from around the country to attend Campus Connections! This page has information to help you plan your trip. Please send your completed application ASAP so we can secure your spot at camp and you can begin making your travel arrangements.
Getting Here
The closest major airport to our host campus, University of Colorado Boulder is the Denver International Airport (DIA), approximately a 45 minute drive. Car rentals, taxi service, public transportation, and limited hotel shuttle services are available to transport you to the campus from the airport.
Scheduling (Tenative)
Please review the camp schedule when making your travel arrangements.
Camp Opening:                 Thursday, June 8 - 3:00 PM (no lunch provided)
Camp Closing:                   Saturday, June 10 - 4:00 PM
Parent Session(optional):     Saturday, June 10 - 1:00 to 4:00 PM
Overnight Accommodations and Things To Do
Colorado is an exciting vacation destination for millions of people year-round! The whole family can easily enjoy a vacation while your teen is attending camp.
We recommend that you visit the following websites for various maps, hotel accommodations, and suggested itineraries:
https://www.colorado.edu/discover/ 
Please note that we cannot assist with the expenses or planning of travel arrangements. This includes:
Transportation to/from the airport
Overnight accommodations for the night before or after camp
Please plan to travel with your child or make arrangements for supervision before/after camp. To ensure everyone's safety, we will ask that you send us the details of your travel arrangements prior to the start of camp.