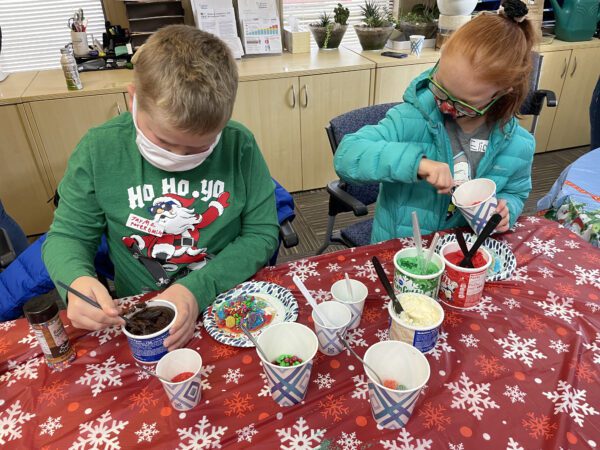 Friends of the Marion Downs Center and their children are invited to join us for a holiday celebration with arts & crafts, music, and an opportunity to tell Deaf Santa their wishes.
This event is open to deaf and hard of hearing children and their families, especially those with sensory sensitivities.
Parents will have the opportunity to meet Guide By Your Sides from Colorado Hands & Voices as well as deaf adults.
Tentative Schedule:
9:00 – 9:45 AM: Arts and Crafts with Marion Downs Center and Colorado Hands & Voices Staff
9:45 – 10:15 AM: Story Time and Holiday Music
10:15 – 11:00 AM: Visits with Deaf Santa (Children can finish their Arts & Crafts during this time or read books).
We are excited to be back in person for this annual event. For safety reasons, space is limited. 
We will have American Sign Language interpreters available.
Contact us if you have any questions or special requests at contact@mariondowns.org or 303-322-1871.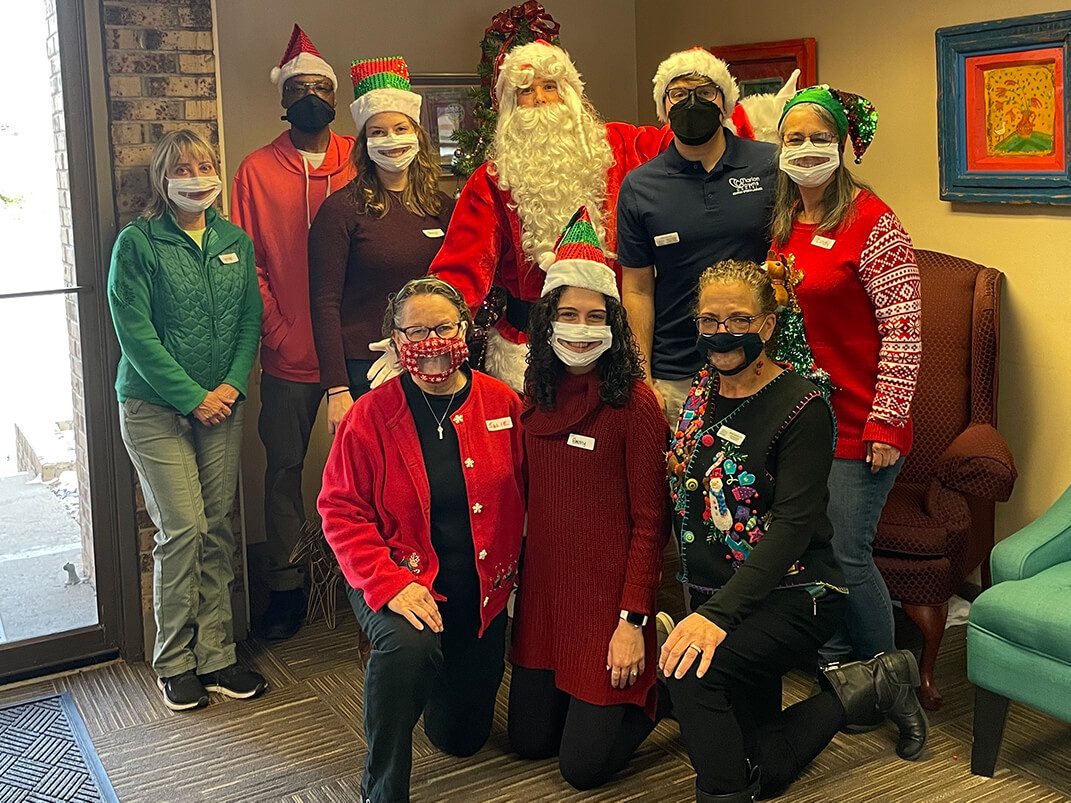 Event Partners: