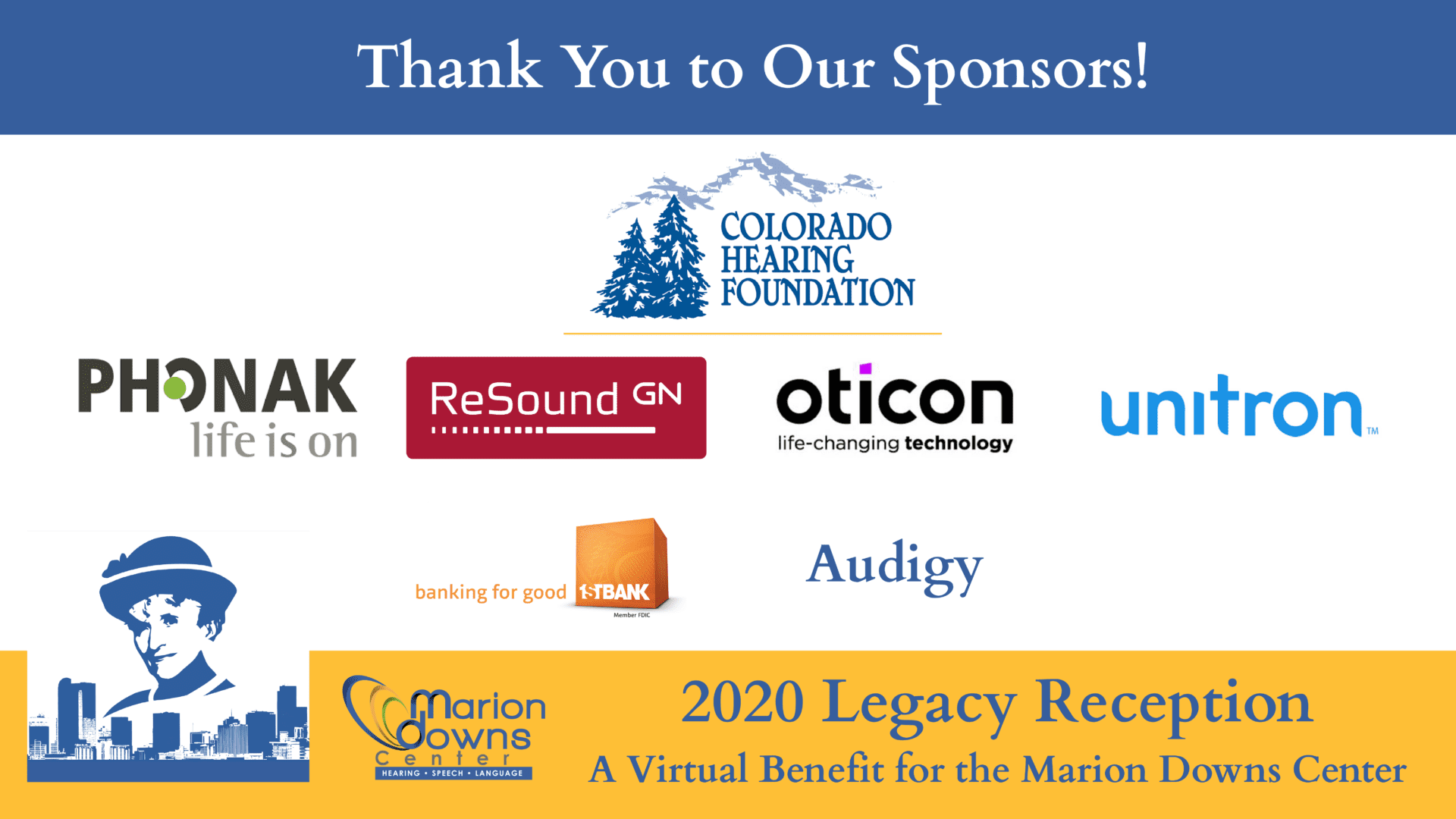 What a fun night for our first ever livestream at the Marion Downs Center with Hazel Miller, Bathing Lagoon, Justin Osmond, and 2020 Marion Down's Legacy Award recipient Vickie Thomson.
We want to acknowledge the tremendous support from our sponsors.
Phonak, Resound, Oticon, Unitron
You can watch the event again here! https://youtu.be/VTps0wq-e3k or make a donation at www.mariondowns.org/donate
Help us reach our goal of 100 donors and $10,000 for the Marion's Way Scholarship Fund!