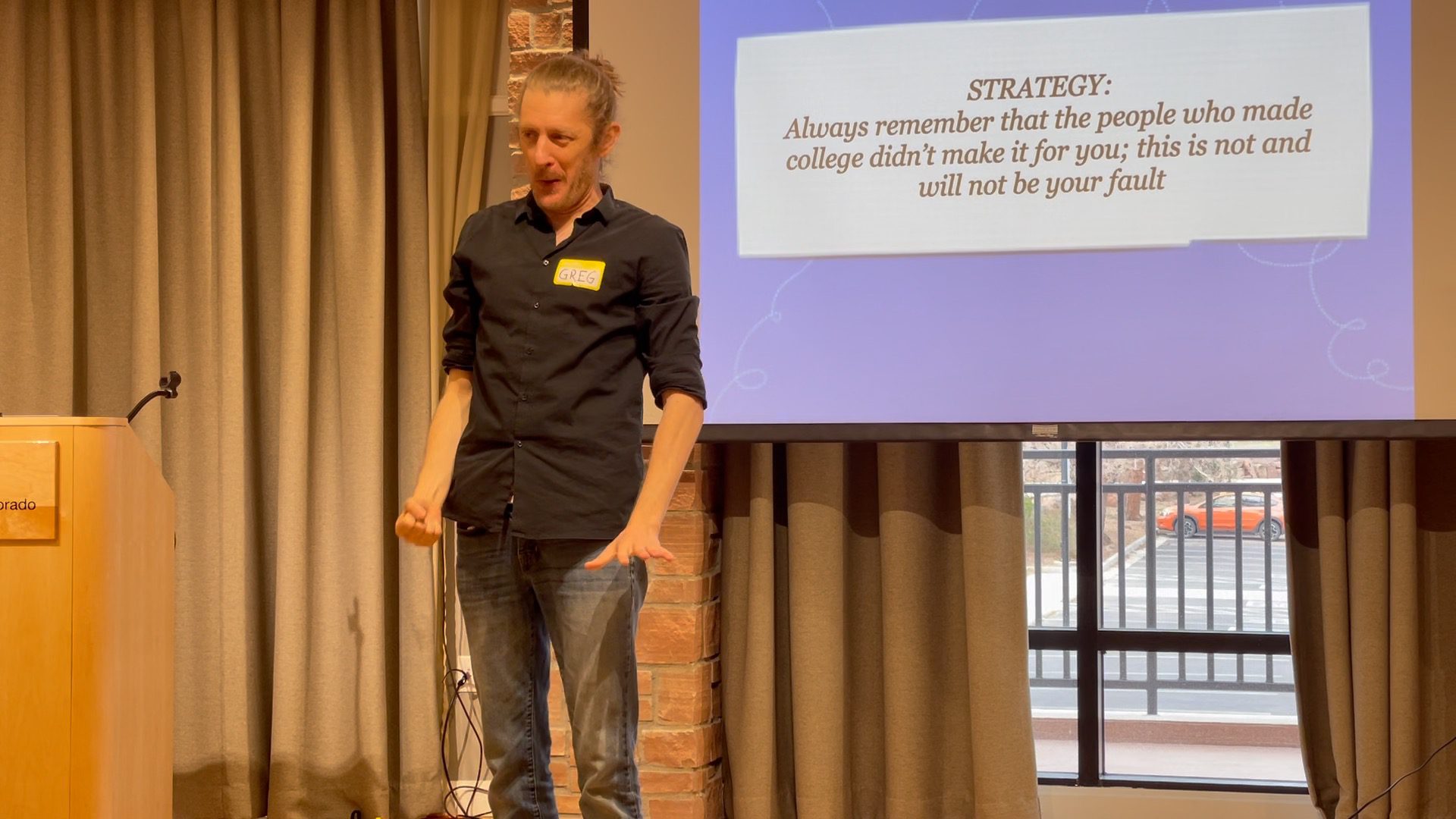 Campus Connections 2022 was a success with many thanks to our partners and supporters!
Greg Bland delivered with his keynote presentation on "Unconventional Approaches to Education" which highlighted the diversity of options and paths that deaf/hard-of-hearing/deaf-blind individuals can take.
Deaf/hard-of-hearing mentors Brian Evenstad, Hannah Crites, and Brian Kelly shared their experiences in post-secondary education and the workplace and offered their own advice that they wish they had known beforehand.  
For the Professional Panel, Chelsea Lee (Denver Office of Sign Language Services), Samantha Gartell (Division of Vocational Rehabilitation), Jordan Griffin (University of Colorado Boulder Disability Services), Heather Hapke (Rocky Mountain Deaf School), and Dr. Sandra Abbott Gabbard (Marion Downs Center) described resources and strategies for requesting and using services with an emphasis on getting started as soon as possible with processes.  
Brenda Elliot of Colorado Hands & Voices shared her own experiences as a parent of a DHH student and facilitated the DHH mentor panel. Heather Hapke made sure the Amazing Race went amazingly well with our students searching for clues across campus along with volunteers from the CU Boulder ASL Club and the Department of Speech, Language, and Hearing Sciences. 
Parents reported that they learned so much and they were grateful to have this experience through Campus Connections while teens had fun experiencing the diverse smorgasbord of food options in the Center for Community dining hall and exploring the different services and supports available on campus.
Thank you to Linguabee, Language Matters, and Visible Voices, Inc. for providing access and to the Colorado Commission for the Deaf, Hard of Hearing, and DeafBlind for their support. Lastly, thank you to the planning committee for helping put together this year's event – Brenda Elliott, Sandra Abbott Gabbard, Heather Hapke, Sara Kennedy, & Aaron Rose. 
Sign up at www.mariondowns.org/campus-connections to stay tuned for video content from our workshop and for future announcements and updates. We look forward to next year's event!