Getting Answers at the Marion Downs Center: Rob's Story
Aaron Rose, our marketing & outreach coordinator at the MDC, noticed Rob's difficulties while on a tour in the Colorado backcountry this winter. Rob shared his struggles in noisy environments and dealing with tinnitus for the past five years. After some encouragement from Aaron, Rob made an appointment at the MDC to get his hearing tested.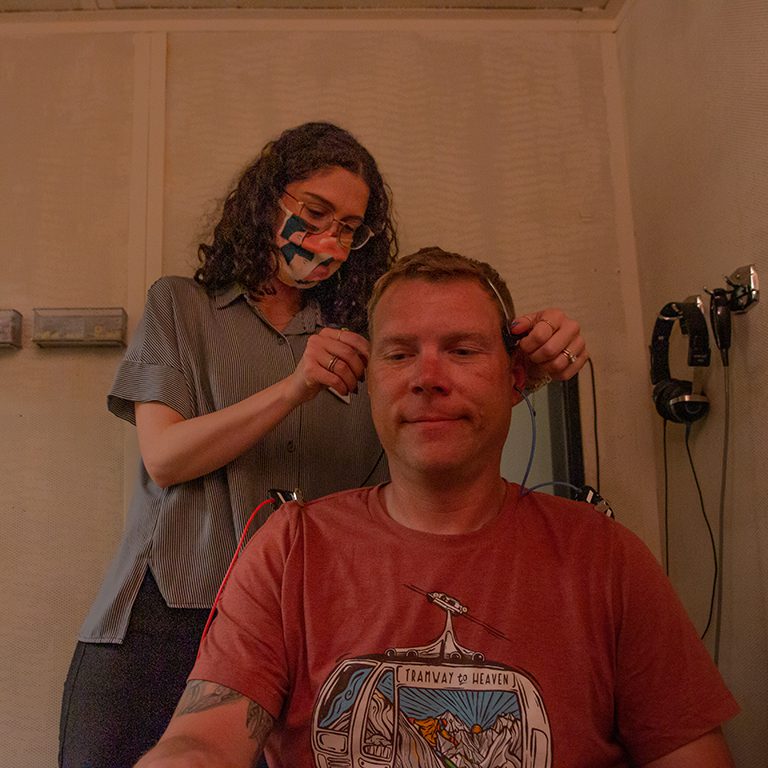 Dr. Emory Bratton, our newest clinical audiologist, carried out the hearing evaluation. The test was relatively straightforward and took about fifteen minutes overall.
After the evaluation, Dr. Emory Bratton went over the hearing test results with Rob, explaining how tinnitus can be a symptom of mild to moderate hearing loss.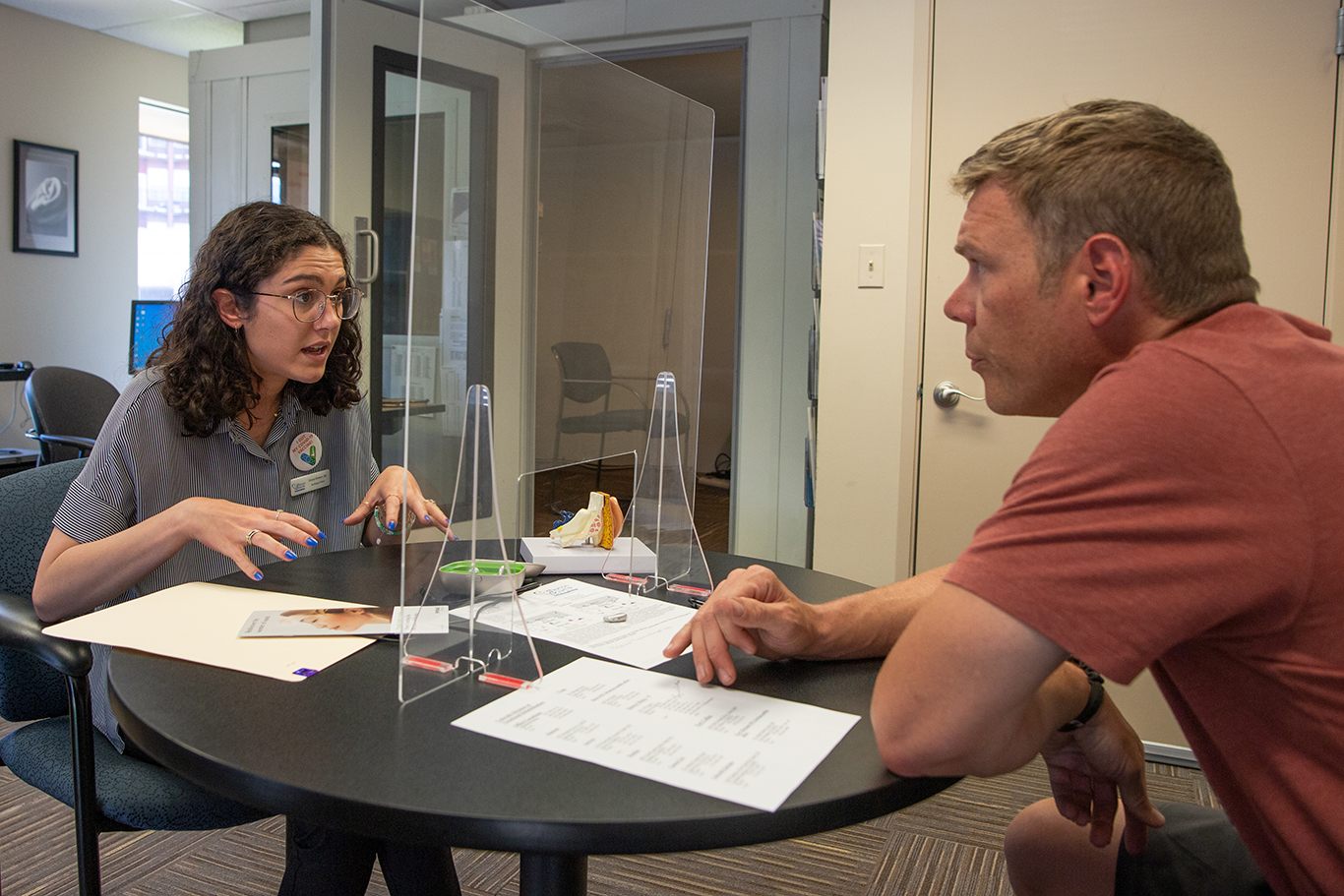 Now that Rob understands better the level of hearing loss he has as well as the options available, Rob is in a better position to address his newly diagnosed hearing loss and manage his tinnitus, thanks to the help of the Marion Downs Center!
Not sure if you have hearing loss or tinnitus? Don't wait around to get answers! The Marion Downs Center will help you.