Marion Down's Great-Grandson Visits the MDC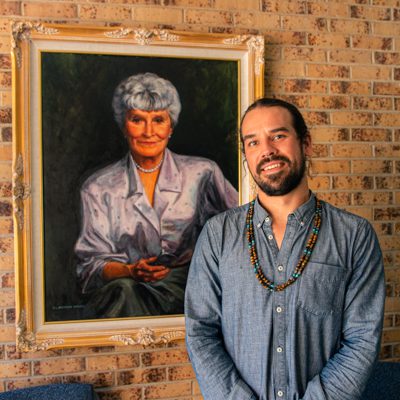 Nathan Harvey, Marion Downs' great grandson, is a professional drummer and audio engineer in Los Angles who has been exposed to loud sounds for much of his life.
In the past few years he has experienced hearing related symptoms and he knew what his Great-Granny would want him to do! Nathan reached out to the Marion Downs Center for a hearing evaluation and advice about hearing loss prevention.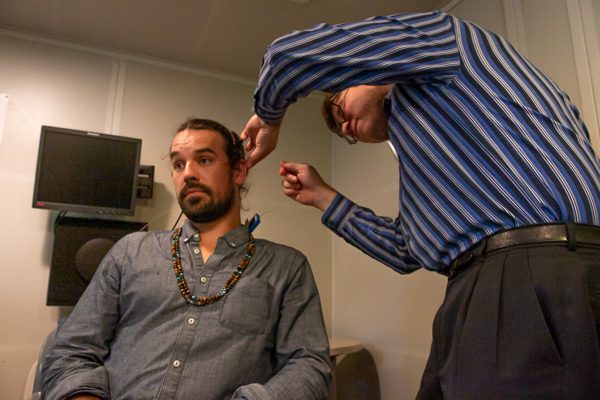 Nathan came out to Denver to get a hearing evaluation with Dr. Sandra Abbott Gabbard and Dr. Caleb Kronen. Ultra high frequency testing revealed hearing loss in the higher pitch range, a common finding for professional musicians.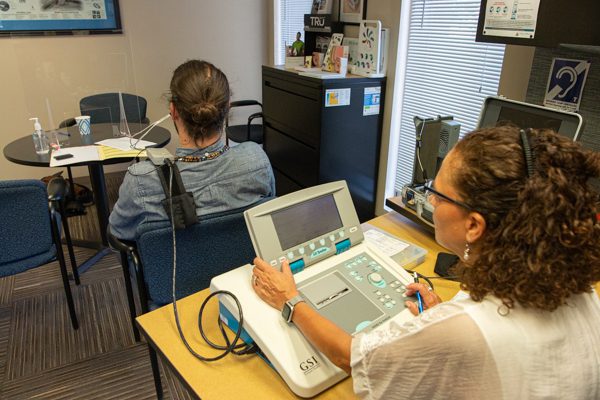 Dr. Gabbard went over the hearing evaluation results with Nathan and discussed the importance of hearing protection. Dr. Kronen made ear mold impressions for Nathan's custom ear plugs.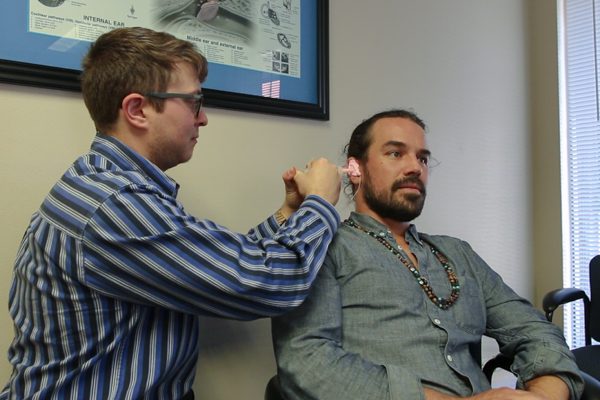 Nathan is a passionate advocate for hearing loss prevention/identification and the MDC looks forward to a partnership with Nathan to expand awareness to music industry professionals and music enthusiasts.